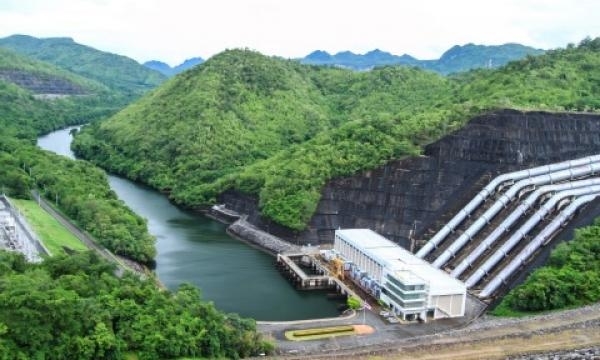 Hello readers,
Here are today's important headlines with key details for UPSC, SSC, IBPS and other competitive examinations.
PM Modi inaugurates 3 hydropower projects in Himachal Pradesh
Prime Minister Narendra Modi today dedicated three flagship hydropower projects- the 800 MW Hydro Power Station of NTPC- Koldam, the 520 MW Parvati Project of NHPC and the 412 MW Rampur Hydro Station of SJVNL projects to the nation in Mandi, Himachal Pradesh.
NHPC's Parvati-III Power Station is a run of the river scheme having a 43m high rockfill dam, underground Power house, and 10.58 km long water conductor system. A net head of 326 meter is utilized to run four vertical Francis turbines with an installed capacity of 520 MW (4x130 MW). The power plant is designed to generate 1963.29 Million Units annually. The power generated from the Parbati-III Power Station is distributed to beneficiary states i.e. Himachal Pradesh, Jammu & Kashmir, Punjab, Uttarakhand, Uttar Pradesh, Haryana, Delhi, Rajasthan and Union Territory of Chandigarh. The Power Station is supplying 13% free power to home state i.e. 12% as home state share and 1% for Local Area Development fund.

The completion cost of the project is around Rs 2600 crore, the total power generation is 1880 MU with revenue realization of Rs 816 crore.

With the commencement of generation from four 200 MW units, NTPC-Koldam has achieved a capacity of 800 MW and provides the peaking capacity to the Northern grid. It shall annually generate 3054 GWh electricity at 90% dependable year basis. Twelve percent of the electricity generated from Koldam is being supplied to the home state Himachal Pradesh free of cost while 1 percent to the state on account of Local Area Development fund.

All the Project Affected Families are being provided 100 units of electricity every month free of cost which accounts for 0.62 percent of the total generation. Thus a total 13.62 percent of electricity generated from the plant is supplied free of cost to Himachal Pradesh, remaining power supplied to other beneficiaries namely Delhi, Haryana, Punjab, Rajasthan, Uttar Pradesh, Himachal Pradesh, Jammu & Kashmir, Uttrakhand, and Chandigarh.

SJVN's Rampur Project (412MW) in Kullu district will be operated in tandem with Nathpa Jhakri Hydro Power Station (HPS). This project will provide 13 percent free power to the state of Himachal Pradesh.
PM launches National SC/ST hub and Zero Defect – Zero Effect schemePrime Minister Narendra Modi launched the National SC/ST hub and the Zero Defect, Zero Effect (ZED) scheme for Micro, Small and Medium Enterprises (MSMEs) in Ludhiana, Punjab. He presented the National Awards to Ministry of Micro, Small and Medium Enterprises. He also distributed 500 traditional wooden charkhas (spinning wheels) among women.
What is National SC/ST hub?
The objective of the SC/ST (Schedule Castes/Schedule Tribes) Hub is to provide professional support to entrepreneurs from the SC/ST. It also seeks to promote enterprise culture and entrepreneurship among the SC/ST population and to enable them to participate more effectively in public procurement. It will work towards strengthening market access/linkage, capacity building, monitoring, sharing industry-best practices and leveraging financial support schemes.

Public Procurement Policy, 2012: It specifies that 4% of procurement done by ministries, departments and CPSEs should be done from enterprises owned by SC/ST entrepreneurs.
What is Zero Defect, Zero Effect (ZED) scheme?
ZED Scheme aims to rate and handhold all MSMEs to deliver top quality products using clean technology. It will have sector-specific parameters for each industry. MSME sector is crucial for the economic progress of India and this scheme will help to match global quality control standards. The slogan of Zero Defect, Zero Effect (ZED) was first mentioned by PM Narendra Modi in his Independence Day speech in 2014. It was given for producing high-quality manufacturing products with a minimal negative impact on the environment.
ZED Scheme is meant to raise quality levels in unregulated MSME sector which is the engine of growth for the Indian economy. MSME sector drives almost 38% of nation's GDP and around employs 110 million employees. The scheme will be the cornerstone of the Central Government's flagship Make in India programme, which is aimed at turning India into a global manufacturing hub, generating jobs, boosting growth and increase incomes.
Irom Sharmila announces formation of political party named Peoples Resurgence and Justice Alliance
Human rights activist Irom Sharmila announced the formation of her political party named Peoples Resurgence and Justice Alliance (PRJA). The announcement was made on October 18, 2016, with a promise to fight for justice and peace among the people. While launching the party, the Iron Lady of Manipur said that she is entering the electoral battle to fight against injustice after ending her nearly 16-year long hunger strike.
Background
Irom Chanu Sharmila, the Iron Lady of Manipur announced her decision to enter politics on August 9, 2016, when she broke her 16-year-long fast. She was on a fast with the demand for withdrawal of the Armed Forces Special Powers Act from the state.

Earlier on October 5, 2016, a court in Imphal acquitted her from charges under Section 309 of the Indian Penal Code (attempt to suicide).
Saina Nehwal appointed member of IOC's Athletes' Commission
Indian shuttler Saina Nehwal was appointed as a member of the International Olympic Committee's (IOC) Athletes' Commission. The Athletes' Commission is chaired by Angela Ruggiero and it comprises nine vice presidents and 10 other members. Saina's appointment to the prestigious panel has come just when she is set to resume practice after recovering from a knee injury.
About International Olympic Committee's (IOC) Athletes' Commission
The IOC Athletes' Commission is a body maintained by the International Olympic Committee for the purpose of representing athletes. It was established in 1981 by the then-President of the IOC, Juan Antonio Samaranch, and its creation was subsequently codified by the IOC in Rule 21 of the Olympic Charter.

The Commission is a consultative body whose function is to act as 'the link between active athletes and the IOC'. It makes recommendations to the IOC's executive bodies, and its chair serves as a member of the IOC Executive Board.
JOB HIGHLIGHTS
UNION PUBLIC SERVICE COMMISSION, NEW DELHI
Name Of Post : Additional Director General, Scientific Officers, Scientist 'B', Public Prosecutors, Commercial Tax Officer
No.of Vacancies : 74
Last Date :10.11.2016
HINDUSTAN COPPER LIMITED, KOLKATA
Name Of Post : Deputy General Manager, Chief Manager, Senior Manager, Manager, Deputy Manager, Assistant Manager
No.of Vacancies : 153
Last Date :30.11.2016
GAIL (INDIA) LIMITED
Name Of Post : Junior Engineers, Junior Superintendents, Marketing Assistant, Officer, Assistant, Accounts Assistant, Foreman's, Junior Accountant
No.of Vacancies : 233
Last Date :05.11.2016
CENTRAL SILK BOARD, BANGALORE
Name Of Post : Scientist - C, Scientist - B
No.of Vacancies : 65
Last Date :11.11.2016
CENTRAL INDUSTRIAL SECURITY FORCE, BIHAR
Name Of Post : Constable, Driver Backlog Vacancies
No.of Vacancies : 441
Last Date :19.11.2016
Source : www. employmentnews.gov.in/
DEPARTMENT OF POSTS
Online Application for Postman/Mail Guard
Online applications are invited from eligible Indian Citizens, to fill up the post of Postman/Mail Guard in Postal / Railway Mail Service (RMS) Divisions in Tamilnadu Circle in the Pay Matrix Pay level 3: Rs 21,700 – 69,100.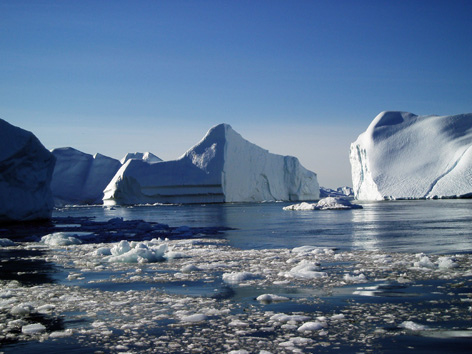 ​
Hello readers,
Here are today's important headlines with key details for UPSC, SSC, IBPS and other competitive examinations.
Historic Global Greenhouse Gas Emission Agreement signed in Kigali
A historic global climate deal was reached in Kigali, Rwanda at the 28th Meeting of the Parties to the Montreal Protocol on Substances that Deplete the Ozone Layer (MOP28). The Kigali pact amends the 1987 Montreal Protocol and aims to phase out Hydrofluorocarbons (HFCs), a family of potent greenhouse gases by the late 2040s. Under the pact, all 197 countries, including India have agreed to a timeline to reduce the use of HFCs by roughly 85% of their baselines by 2045.
What are Hydrofluorocarbons (HFCs)?
HFCs are a family of greenhouse gases (GHGs) that are largely used in refrigerants, car air-conditioners, and air sprays etc. These factory-made gases had replaced CFCs under the 1987 Montreal Protocol to protect Earth's fragile protective Ozone layer and heal the ozone hole over Antarctica.
Why are they harmful?
In recent times, it was found that HFCs have several thousand times capacity in retaining heat in the atmosphere compared to carbon dioxide (CO2), a potent GHG. Thus, it can be said that HFCs have helped ozone layer but exacerbated global warming. Currently, HFCs are the world's fastest GHGs, with emissions increasing by up to 10% each year.
What is the significance of the Kigali Pact?
The Kigali Pact amends the 1987 Montreal Protocol that was designed to close the growing ozone hole in Antarctica by banning ozone-depleting coolants like chlorofluorocarbons (CFCs). The Montreal Protocol which was initially conceived only to reduce emissions to plug gases that were destroying the ozone layer, will now also include HFCs which play a part in global warming.

This move will help to prevent a potential 0.5 degree Celsius rise in global temperature by the end of the century. The Kigali Agreement or amended Montreal Protocol for HFCs reduction will be binding on countries from 2019. It also has provisions for penalties for non-compliance.

Under it, developed countries will also provide enhanced funding support estimated at billions of dollars globally. The exact amount of additional funding from developed countries will be agreed at the next Meeting of the Parties in Montreal in 2017.
Different timelines under Kigali Amendment
All signatory countries have been divided into three groups with different timelines given to them in order to reduce HFCs.

First group: It includes the richest countries like the US and those in the European Union (EU). They will freeze production and consumption of HFCs by 2018. They will reduce them to about 15% of 2012 levels by 2036.

The second group: It includes countries like China, Brazil and all of Africa etc. They will freeze HFC use by 2024 and cut it to 20% of 2021 levels by 2045.

The third group: It includes countries India, Iran, Saudi Arabia, Pakistan, etc. They will be freezing the use of HFC by 2028 and reduce it to about 15% of 2025 levels by 2047.
How is it different from Paris agreement?
The Paris agreement which will come into force by 2020 is not legally binding on countries to cut their emissions. The Kigali Amendment is considered absolutely vital for reaching the Paris Agreement target of keeping global temperature rise to below 2-degree Celsius compared to pre-industrial times.
Indian Wrestlers bagged four medals at 2016 TAFISA World Games
Indian grapplers clinched four medals, including a gold medal, at the sixth edition of the TAFISA World Games in Jakarta, Indonesia. Wrestler Dalmiya bagge gold in the 60kg category after outplaying Muhammad Sahan of Azerbaijan 4-1 in the summit clash.
About TAFISA
The Association for International Sport for All (TAFISA) is the leading international sport for all organization. Its vision and mission is to achieve an Active World by globally promoting and facilitating access for every person to Sport for All and physical activity.
Amandeep Singh Gill appointed as India's Ambassador to UN Conference on Disarmament, Geneva
Senior IFS officer Amandeep Singh Gill was appointed as India's Ambassador to the UN Conference on Disarmament, Geneva. He had represented India on the UN Secretary General's Panel on Missiles from 2007 to 2008. Besides, he was also a member of the Indian delegation to the Conference on Disarmament during the negotiations on the Comprehensive Nuclear Test Ban Treaty (CTBT).
What is UN Conference on Disarmament?
The Conference on Disarmament is not formally a United Nations (UN) organization. It is linked to the UN through a personal representative of the UN Secretary-General.

It is a forum established in 1979 by the international community to negotiate multilateral arms control and disarmament agreements. The conference has 65 members.

In the 1990s, the Conference had held intensive efforts to draft CTBT text and its two annexes, but it did not succeed in reaching consensus on the adoption of the text. Currently, it conducts a discussion on Fissile Material Cut-off Treaty (FMCT), a pact to prevent an arms race in outer space, nuclear disarmament and negative security assurances (NSA).
India completes nuclear triad by commissioning INS Arihant
India has completed its nuclear triad by inducting the first indigenously built strategic nuclear submarine INS Arihant into service. With this, India becomes the fourth country to have a nuclear triad i.e. capable of delivering nuclear weapons by aircraft, ballistic missiles and submarine-launched missiles. Other countries having nuclear triad are Russia, United States, and China. INS Arihant was formally commissioned by Navy Chief Admiral Sunil Lanba in August 2016. However, it was kept secret owing to strategic significance.
Features of INS Arihant
INS Arihant is a nuclear submarine capable of carrying nuclear-tipped ballistic missiles. Thus it belongs to the class of Ship Submersible Ballistic Nuclear (SSBN). Its design is based on the Russian Akula-1 class submarine.

It was built with Russia's help under Advanced Technology Vessel (ATV) project started in the 1980s. It weighs 6000 tonnes and is 112 metre long. It is powered by 83 MW pressurised light water nuclear reactor with enriched uranium fuel.

It will be armed with the K-15 Sagarika missiles with a range of 750 km. Later it will be armed with much longer range K-4 missiles (3,500 km range) being developed by DRDO.

The vessel was launched in 2009 by then Prime Minister Manmohan Singh. Since then, it has undergone extensive sea trials.
Eminent writer C Radhakrishnan wins Mathrubhumi Literary Award 2016
Eminent writer C Radhakrishnan was selected for the prestigious Mathrubhumi Literary Award for the year 2016. He was selected by a panel chaired by novelist M Mukundan in recognition of his contribution to the field of literature.

He was born in February 1939 in Ponnani taluk, Malappuram, Kerala. Currently, he is the editor of a Malayalam magazine, Piravi. Earlier he had served as the chief editor of Madhyamam daily from 1999 to 2001. He has directed films like Agni (1978), Kanalattam (1979), Pushyaragam (1979) and Ottayadippaathakal (1990).

Awards and Honours: He has been bestowed with National Literary Academy of India (1989), Kerala Literary Academy (1962) etc.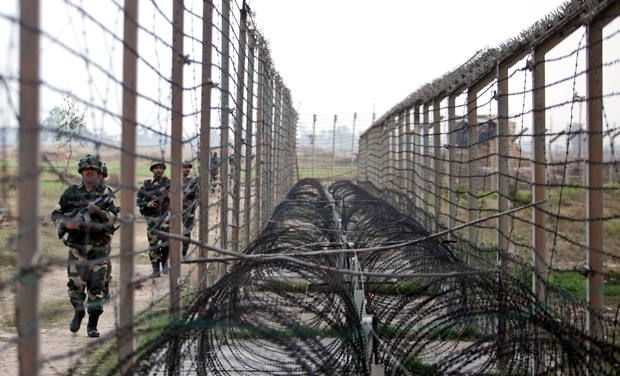 Hello readers,
Here are today's important headlines with key details for UPSC, SSC, IBPS and other competitive examinations.
Indo-Pak Border to be completely sealed in two years
The Government has decided to completely seal the International Border (IB) with Pakistan by physical/non-physical barriers by December, 2018. There is about 181.85 km stretch in which construction of physical barrier is not feasible due to geographic constraints like riverine, low-lying, creek, marshy etc.
In this stretch, advance technology solutions including cameras, sensors, radars, lasers, etc will be deployed. BSF is testing the available technologies through pilot projects in Jammu, Punjab and Gujarat.

Announcing this during Regional Editors' Conference in Chandigarh today, the Union Home Minister Rajnath Singh said that Border Security is a very sensitive issue and India is engaging all the neighbours except Pakistan diplomatically to ensure peace on the borders.
Sourabh Verma wins men's singles title at Chinese Taipei Open
Indian shuttler Sourabh Verma on October 16, 2016, clinched the men's singles title at the Chinese Taipei Open badminton. In the summit clash for the USD 55,000 Grand Prix tournament in Taipei City, Saurabh defeated Malaysia's Daren Liew, 12-10, 12-10, 3-3.

World No. 82 Verma rallied to grab the first two games 12-10 and 12-10 and emerged victorious after his opponent World No. 106 Liew retired at 3-3 owing to a problematic shoulder.
International Day for the Eradication of Poverty observed
International Day for the Eradication of Poverty was observed on October 17, 2016, with the theme, 'Moving from humiliation and exclusion to participation: Ending poverty in all its forms'.

Apart from this, fighting poverty remains at the core of the Millennium Development Goals (MDGs) and the development of the post-2015 development agenda.
World Food Day 2016 observed across the world
World Food Day 2016 was observed across the world on October 16, 2016, with the theme Climate is changing. Food and agriculture must too.

Growing food in a sustainable way means adopting practices that will produce more with fewer inputs in the same area of land. It also means reducing food losses before the retail stage through a number of initiatives including better harvesting, storage, packing, transport, infrastructure and market mechanisms.
About World Food Day (WFD)
World Food Day is celebrated every year on October 16, globally.

The day was established by Food and Agriculture Organisation's (FAO) Member Countries at the 20th General Conference of FAO in November 1945.

Since then, it is being observed every year in more than 150 countries, raising awareness of the issues behind poverty and hunger.

World Food Day was first celebrated in 1981.
India, Russia signs 16 MoUs including procurement of the S-400 airdefence system
India and Russia signed 16 agreements during India-Russia Annual Summit across multiple sectors, on October 15, 2016. The MoUs were signed in Goa during India-Russia Annual Summit co-chaired by Prime Minister Narendra Modi and Russian President Vladimir Putin. President Putin is on a visit to India to attend 2016 Goa BRICS summit.
List of agreements/MOUs exchanged
Memorandum of Understanding proposed to be executed between EDB, Joint Stock Company Аlexeev's Central Hydrofoil Design Bureau, Joint Stock Company Radar Mms, Joint Stock Company Morinsis-AGAT and Elcom Systems Private Limited for developing the following:

A single integrated Transport Logistics System

Concept of Smart city

An intellectual monitoring system for the areas of high responsibility, in the State of Andhra Pradesh.
MoU on the expansion of Bilateral Trade and Economic Cooperation:
It was inked between the Ministry of Economic Development of the Russian Federation and the Union Ministry of Commerce and Industry, Goernment of India.

MoU between Department of Science & Technology (India) and FASO (Russia)

Programme of Cooperation in Oil and Gas Sector for the period 2017-18

Protocol for consultations between the Ministry of External Affairs & Ministry of Foreign Affairs of Russia for the period 2017-18.

Agreement on cooperation in International Information Security

Signing of IGA to purchase/construct four additional 1135.6 frigates through partnership between Russian and Indian shipyard.

The signing of IGA for the procurement of S-400 Air Defence System.
They also decided to adopt a Roadmap of Events' to celebrate the 70th anniversary of the establishment of diplomatic relations between India and Russian in 2017. They also released a joint statement partnership for global peace and stability.
​
Israel suspends cooperation with UNESCO after it passed resolution on Jerusalem
Israel suspended co-operation with the UN's cultural agency, UNESCO, accusing it of denying Judaism's connections to the religion's holiest sites. It also notified the Israel National Commission for UNESCO to suspend all professional activities with the international organization.

The action came after UNESCO approved a draft resolution, which repeatedly used only the Islamic name for a hilltop complex, which is also the holiest site in Judaism. The draft was passed at committee state by 24 votes in favour, six against and 26 abstentions, in October 2016. Now, the draft resolution will be sent to UNESCO's executive body which will decide via a vote that it should be adopted or not.
About UNESCO's draft resolution
The resolution, sponsored by several Arab countries, refers to occupied Palestine. It seeks to safeguard the cultural heritage sites in the Palestine region.

It used the Islamic name, al-Haram al-Sharif/al-Aqsa Mosque, for the hilltop compound, which includes the Western Wall. The wall is a remnant of the biblical temple and the holiest site where Jews can pray.

For Muslims, Haram al-Sharif is the place from where the Prophet Muhammad went to Heaven. It is the third holiest site in Islam.

It also criticizes Israel's activities at holy places in Jerusalem and the occupied West Bank.

Israeli Education Minister Naftali Bennett said a UNESCO draft decision concerning Jerusalem denies history and encourages terror. He also said that UNESCO is aiding Islamist terror by ignoring thousands of years of Jewish ties to Jerusalem. East Jerusalem, with sites holy to Jews, Christians, and Muslims, was captured by Israel during the 1967 Mideast war.
Maldives to leave Commonwealth after Warnings over Democracy
The Government of Maldives in October 2016, decided to leave the 53-member Commonwealth of Nations. The decision came weeks after the organization warned it of suspension by the Commonwealth Ministerial Action Group (CMAG) if it failed to take further steps to promote the rule of law and democracy.

Maldives had decided to leave the Commonwealth saying it was treated unjustly and unfairly by the Commonwealth. The organization also asked Maldives to encourage political dialogue and release its opposition leaders and improve the democratic institutions.

The nation was put on CMAG's formal agenda on September 23, 2016, and cautioned that if it fails to see progress in the six identified priority areas, then it will be suspended from the council of Commonwealth at its next meeting in 2017.

The decision to quit the Commonwealth has invited concern from several quarters within and outside the country. Commonwealth Secretary-General Patricia Scotland expressed disappointment over the decision and hoped the move will be a temporary one.
Background
The country came under international scrutiny after its crackdown on opposition leaders, mainly after it jailed several members of different parties along with former President Mohamed Nasheed. Nasheed who was released on medical leave went to London where he was granted asylum.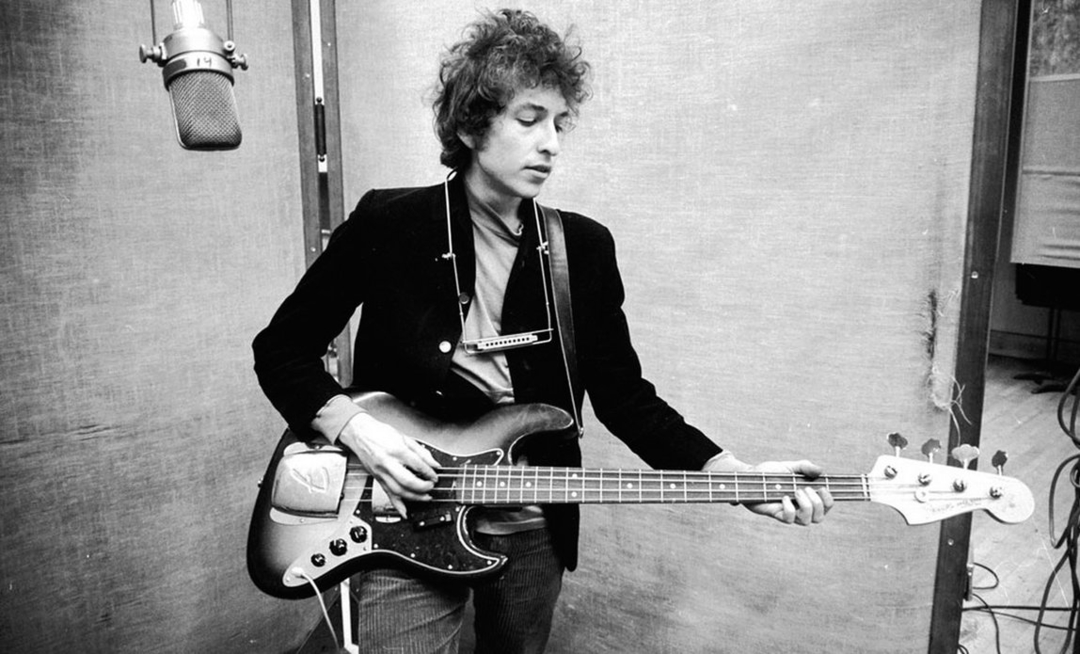 Hello readers,
Here are today's important headlines with key details for UPSC, SSC, IBPS and other competitive examinations.
Union Cabinet approves MoU between EXIM bank and NDB
The Union Cabinet approves MoU between Export-Import Bank of India (Exim Bank) on General Cooperation with the New Development Bank (NDB), along with other Development Financial Institutions of BRICS nations.

This approval will help in enhancing trade and economic relations among the BRICS countries and benefit the participating institutions from the BRICS nation. There is no financial implication involved in signing of the MoU.
Key Features;
The MoU is a non-binding umbrella agreement aimed at establishing a cooperative framework in accordance with the national laws and regulations, besides skills transfer and knowledge sharing amongst the signatories.

Further, establishment of the NDB reflects the close relations among BRICS countries and provides a powerful instrument for increasing their economic cooperation and help India play an enhanced international role.

Therefore, keeping in view the strategic relevance of cooperation for sustainable development and inclusive economic growth, the signing of MoU is necessary in the context of cooperation extended by members in various forms for promoting and facilitating trade of goods and services as well as investments in mutual projects among the BRICS countries.
About Exim Bank
Export–Import Bank of India is the premier export finance institution in India, established in 1982 under the Export-Import Bank of India Act 1981. Since its inception, Exim Bank of India has been both a catalyst and a key player in the promotion of cross border trade and investment.
​
Bob Dylan wins 2016 Nobel Prize in Literature
Bob Dylan won the Nobel Prize in Literature for the year 2016. Dylan was bestowed with the precious award on October 13, 2016, for having created new poetic expressions within the great American song tradition.
Who is Bob Dylan?
Bob Dylan is an American singer, lyricist, and writer. Much of his most celebrated work dates from the 1960s when his songs chronicled social unrest, although he repudiated suggestions from journalists that he was a spokesman for his generation.

His early songs such as Blowin' in the Wind and The Times They Are a-Changinbecame anthems for the American civil rights and anti-war movements.

Since 1994, he has published six books of drawings and paintings, and his work has been exhibited in major art galleries.

As a musician, he has sold more than 100 million records, making him one of the best-selling artists of all time. He has also received numerous awards including eleven Grammy Awards, a Golden Globe Award, and an Academy Award.

The Pulitzer Prize jury in 2008 awarded him a special citation for his profound impact on popular music and American culture, marked by lyrical compositions of extraordinary poetic power.

He is the first American to win the prize since novelist Toni Morrison, in 1993.
NASA develops electroactive bandages for wound healing
The National Aeronautics and Space Administration (NASA) developed a high-tech electroactive bandage. The bandage creates an electric charge to help promote the healing process of wounds.
Electroactive material is so sensitive that a push or even a blow on it can create an electric charge.
Key features of the electroactive bandages
The fibres of the gauze are made of electroactive material Polyvinylidene Fluoride (PVDF).

The bandage is stimulated by the heat of the body and the pressure of cell growth. Therefore, no external power source is required in order for the bandage to promote wound healing.

The device uses electrical activity to facilitate the wound healing process while protecting the wound. The bandage also minimises infection and related complications such as illness or amputation.

The bandage could be used by military personnel wounded in the field, patients who have undergone surgery or who have suffered a serious wound and astronauts in space.
King of Thailand -Bhumibol Adulyadej, passes away
Thailand's King Bhumibol Adulyadej passed away at the age of 88, on October 13, 2016 at Bangkok, Thailand.
King Adulyadej was the world's longest reigning monarch.
After the demise of the Thai King, 63-year old Crown Prince Maha Vajiralongkorn is expected to become the new king.
About Bhumibol Adulyadej
Bhumibol Adulyadej was the ninth monarch of Thailand from the Chakri Dynasty as Rama IX. He was also known as King Bhumibol the Great.

He was crowned King of Thailand on May 5,1950 at the Royal Palace in Bangkok where he pledged that he would "reign with righteousness for the benefit and happiness of the Siamese people."

He was the world's longest-serving head of state and the longest-reigning monarch in Thai history, serving for 70 years, 127 days.

During his reign, he was served by a total of 30 prime ministers beginning with Pridi Banomyong and ending with Prayut Chan-o-cha. They are otherwise known as Bhumibol's Thirty.
Labels
2015
(4)
Admit Card
(13)
Allotments
(1)
amazing facts
(2)
Analytical ability
(8)
Answer Key
(23)
Application Status
(1)
Apptitude
(5)
aptitude
(29)
Army Public Schools
(1)
Awards
(3)
Book for SSC
(7)
Books for Postal Examination
(2)
BPM / GDSBPM /GDSMD Application
(3)
BPM Notification
(4)
BPM Selection
(1)
BPSC
(1)
Cancellation of DR Examination
(3)
CAT Case
(1)
CCS Rules
(1)
Central Government Jobs
(1)
Chemistry
(1)
coaching
(4)
Computers
(16)
Constitution
(13)
Consumer Protection Act
(1)
Current Affairs
(819)
Data Entry test
(2)
Departmental Examination
(14)
Drivers
(1)
Employment News
(11)
English paper
(43)
exam
(1)
exam news
(40)
EXAM PATTERN
(8)
Examination Date
(19)
Featured
(1)
GDS Examination
(6)
GDS to PA Examination
(4)
General Intelligence
(20)
General Knowledge
(381)
GK Indian States
(12)
GPSC
(3)
Greetings
(1)
Hall Ticket
(2)
India Post Jobs
(2)
Indian Air Force
(1)
Indian Army
(1)
Indian History
(11)
Instruction
(5)
IPO
(29)
IPO Examination
(42)
IPPB
(3)
ISRO
(1)
Just for info
(2)
keral circle
(1)
LGO Exam
(38)
Mail Guard Previous Year Question Paper
(2)
MailGuard Exam
(12)
Materials
(48)
Mathematics
(23)
Model Exam papers
(55)
MTS Exams
(50)
National Eligibility Test
(1)
National Sports Awards
(1)
Nobel Prize
(1)
Notification
(87)
Number Analogy
(3)
Number Series
(2)
Official Answer key
(25)
online test
(1)
PA Exam 2014
(14)
PA Exam Result
(32)
PA Examination 2016
(6)
PA/SA Exam
(24)
PA/SA Exam guidance
(11)
PA/SA Exam Materials
(77)
Physicist
(1)
physics
(1)
PO Accountant
(7)
Political
(1)
Postal Volumes
(1)
Postman Exam
(51)
Postman Exam Results
(4)
Postman Previous Year Question Paper
(2)
Postman/GDS exam papers
(27)
Postman/MailGuard Examination
(5)
Postmaster Gr I
(6)
Practice
(3)
Preparation Method
(4)
Previous year questions
(97)
Prime Numbers
(2)
Prospects
(1)
Quantitative Aptitude
(4)
Railway
(1)
Reasoning
(30)
Recruitment
(31)
results
(50)
RMS Accountant
(7)
Rulings
(2)
SA Exam Result
(20)
SALARY
(3)
Sashastra Seema Bal
(1)
SB Aptitude
(4)
Science
(2)
Selection procedure
(2)
Semantic Analogy
(1)
Simplification
(1)
Solved Papers
(63)
Sports GK
(3)
Sports Quota
(2)
SSC
(11)
SSC CHSL 2015
(7)
SSC CHSL 2016
(1)
SSC CHSL Cut off
(1)
SSC Instructions
(1)
SSC Materials
(35)
SSC Questions
(6)
State Bank of India
(2)
statistics
(2)
Stenographer
(1)
syllabus
(9)
Taiwan
(1)
Termination
(1)
Time and Work
(1)
Tips
(2)
TNPSC
(1)
Training Classes
(2)
Typing
(1)
Typing Practice
(4)
typing software
(10)
typing website
(2)
UPSC
(6)
Vacancies
(3)
Vacancy in PA
(1)